Moderators: Ozymandius, Dwraith
Slave to this message board

Posts: 1084
Joined: Sat May 21, 2005 10:33 pm
Location: Nosey little f****r aren't you?
Contact:
OMFG I JUST READ MY MAIL AND SAW ON THE POU DISCUSSION GROUP AN UPDATE ABOUT A MOD AVAILABLE!!THE MOD IS SO F***ING SPECIAL!!! YOU MUST USE 51 OF YOUR TUS!!!!!!IT TAKES MONTHS TO FINISH!!!! CAN YOU F****NG IMAGINE THE AMOUNT OF XP YOU ******* GET!!! I AM SO F*****G AMAZED!!!!
|Through war we will teach your heresy|
|Through battle we will teach your frailty|
|Through death we will teach your fate...|
"Look for the signs, the Keepers of the Flame
They will lead you to war, and perhaps, to victory"
---
dude wats the big deal ur only wastin ur life unless uve been wasting ur life already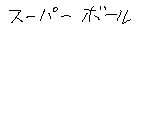 ---
and u dont have to YELL!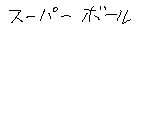 ---
Moderately Challenged

Posts: 1044
Joined: Fri Apr 25, 2003 1:54 pm
MySpace Page: ilkhandraconis
Location: Miami, where the 31337'5 live
Contact:
YES HE HAS TO YELL BECAUSE THIS IS A BAD ASS WAY TO LEVEL YOUR CHARACTER LIKE 5 FREAKING LEVELS!!! AND HE HAS A LIFE, DO YOU???
Eli Wallace
,
"Well this couldn't get much worse?"
Dr. Nicholas Rush
,
"I'm afraid thats a failure of imagination."
Stargate Universe
---
---
Who is online
Users browsing this forum: No registered users and 1 guest